7 Steps To Business Energy Efficiency Within 30 Days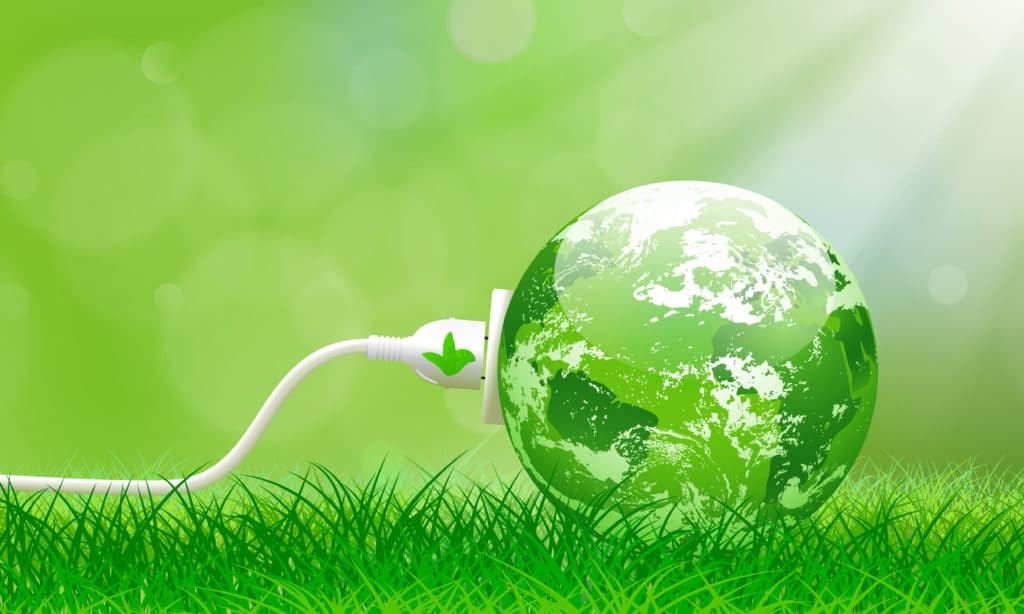 Verde Solutions is best known for its energy solving capabilities across all kinds of industries.
Most companies don't actually know where they are spending most of their money, and for one specific automotive business – they had a range of locations for its 26 distribution centers – that all needed to be audited and managed correctly. The problem? This automotive company couldn't afford to have any downtime to do these audits, so Verde Solutions worked with them to make sure that they could protect their margins.

This particular company has over 88 years of experience in their field, employs almost 40,000 people and has a $15.4 billion enterprise; so it's not much of a shock that they couldn't stop production to get the energy efficiency errors sorted out.
When the business tried to implement energy saving programs, it failed, and with no record of energy expenses, there needed to be a shake up. Their machines were not working correctly with an on-off sensor and lighting, which meant that lights were left on to save the time of switching them on and off again. Verde Solutions assisted them with the following:

Reducing their energy lighting budget. This firm had a huge spend of $17,385,400 on their existing lighting solutions across the distribution centers that needed to come down.
Solving the issue of needing a full-service energy firm. Previous attempts to implement energy programs had failed, and an energy consultancy firm was needed to come on board to solve the issues for them.
Swapping the existing fluorescent lights to LED alternatives – making MASSIVE savings. LED lights are the most energy efficient options for lighting, especially when you need to have lighting throughout the centers.
Answering the question of their current quality & reliabilityCurbing the overconsumption of energy. If there are no sensors in the building, it makes it far more difficult to use the right amount of energy.
Changing the current poor energy distribution system for one that was more efficient.
The company engaged Verde Solutions as a pilot program and, initially, the goals were aggressive. Previously, the company had engaged with other energy firms that performed four site surveys over 30 days. Verde Solutions was contracted to perform site surveys on all 26 distribution centers in 30 days instead. Verde worked with the company's internal project managers, and drew up plans to work a critical path to deliver designs and implement new technology. The original plan was to convert the distribution centers' current fluorescent lighting over to LED lighting, which is far more energy efficient and can save a huge amount of money. They were also commissioned to implement sensors and controls to reduce the need for people to switch on and off.

By the time all of this had been implemented, Verde Solutions were able to save $9,609,500 (life cycle energy savings). See here. The energy reduction for lighting was 55.3%, with an energy saving ROI of 3.34 years.

Energy Efficient Solutions For Industries


We are currently living in an evolving world, with rapid changes that the world is struggling to keep up with. Not only are we humans rather greedy, taking more and more from this planet, we aren't doing enough to keep up with replacing everything we are using. We are chopping down trees, but not waiting for a new crop to start growth before going after the next ones, and the next after that. Our attitudes in general toward energy use need to be changed dramatically, because if we don't do that, we end up with no fuel and empty pockets while we burn through our energy reserves.

Energy efficiency solutions for a business reduce running costs, lowers the carbon emissions and shows the public – ie, those who spend their money – that they are ethical and aware of the impact that they are having. Most people are waking up to the way that the world is going when it comes to energy usage, but it's currently proving very difficult to convince the majority of businesses to use the services of energy consulting firms, who can show them exactly where they are going wrong. Some companies worry that they have to invest a lot of their already stretched budgets into green technology, but energy efficient solutions are usually inexpensive, and when the management teams and executives of a firm are working together, these can be put in place easily.

If your business is the type to continue to leave the lights on throughout the night, you're going to be wasting your money as well as your energy. The issue itself is easy to solve though, and below, we've got seven steps to get your business energy efficient within 30 days.
1. Regular Energy Audit of Your Business
You can't maintain any kind of energy efficiency without having an energy audit performed on your business first and foremost. If your business has inefficient energy usage, you can find yourself spending more money than you need to on your energy bills, which means that it only takes some small changes to save some money. An energy audit can help you to really get to the bottom of where your business is losing money, and it can also help you to come up with strategies to adjust this in future.

2. Opt LED Lighting Instead of Traditional Lights
LED lighting solutions can do so much more for us now than just light the way in a business environment. It can ease the impact we have on the environment, as well. Parking lots become more secure and our workspaces become more productive. They also don't eat through the budget that you have set aside for your business utilities. LED lighting by Verde can lighten your utility bills, reduce your energy costs by up to 80% and the bulbs themselves are durable, resisting breakage.

3. Reduction In Relamping Costs
Health and safety is a big deal in the workplace and appropriate lighting is important. An energy consultant can help you to decide how to ensure the appropriate level of lighting in your business practices. Your lamps may not have blown, but that doesn't mean that they don't need to be replaced. Fluorescent lamps can produce 30% less light after two years, and sodium lights produce even less than that. Being energy efficient and using LED lights can help to reduce the amount of times you re-lamp your business.

4. Implemention of Sensors and Controls
Sensors can monitor the operating conditions of your business premises. They're not just there to show you when someone decide to trespass, you can use sensors to improve the way that your lights and temperature in the building work, too. You can use device controllers to process these measurements and the sensors perform the action. For example, machinery gets to a certain temperature and requires a cooler working environment, so you have your thermostat programmed with a sensor to improve energy loss.

5. Reduction In Maintenance Costs
A lot of energy can be conserved by implementing sustainable practices and ensuring that the machinery and other components perform at the optimum level. If your business is constantly expelling energy, then your machinery can break down over and over, and this costs money! Inefficient machinery is going to mean frequent breakdowns, so save yourself the cash and become more energy efficient in your efforts.

6. Solar Solutions for Your Business
If you haven't considered solar panels in your business, you should. Companies that have high peak electricity demand can truly benefit from the self-sufficiency that solar solutions can provide. Not only does solar energy mean something amazing for your business, the initial investment in solar panelling is going to put your business in the black when it comes to your utility bills.

7. Establishing Energy Efficient Practices
One of the biggest hurdles your business is going to face, is getting everyone else on board with your plan to become more energy efficient. You need to get to the management teams and form a team that is solely about energy efficiency. Establishing energy efficient practices and rolling these out among your staff is vital for the continued success of your energy solutions.
With the right energy consultant and energy consulting firm, your business could have similarly impressive results. LED lighting solutions could do everything and more for your business, no matter what your kind of business you have.

About Verde Solutions
Verde Solutions is full service, energy efficiency consulting firm founded on three main principles; Innovation, Sustainability, and Efficiency. At Verde, we create value for our clients and communities by providing innovative energy efficient solutions. By reducing energy use and utilizing renewable energy, we lower costs and set a sustainable path for the future.