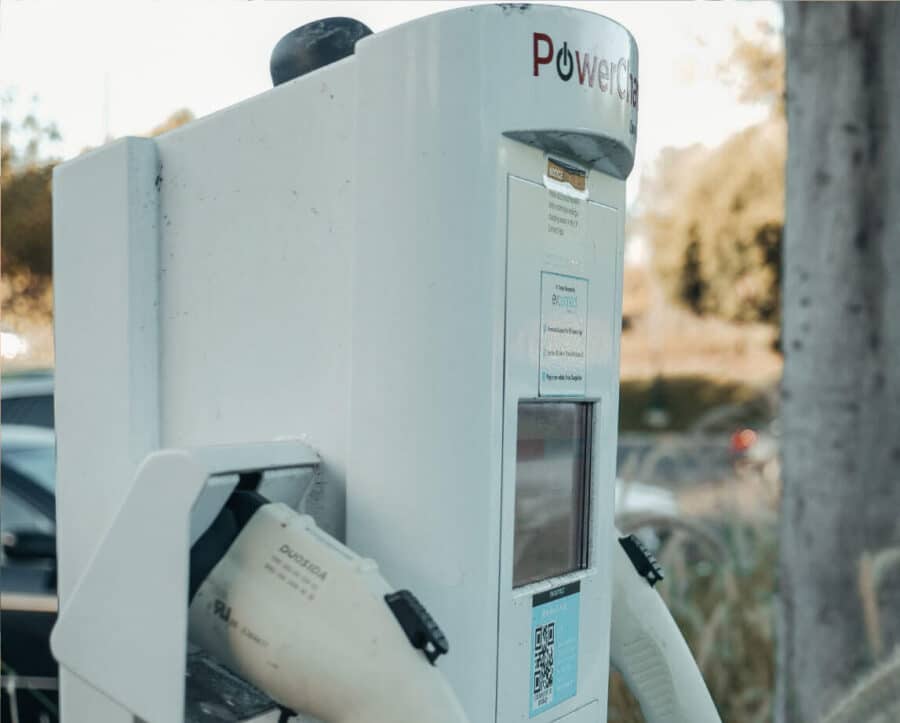 EV Charging Solutions for  Commercial Properties
Our innovative design team pairs high-quality electric vehicle charging solutions with a forward-thinking attitude to maximize your investment now and in the future. We incorporate your long-term goals into our plans to ensure that you can easily upgrade your system's capacity as your needs change.
The EV Charging Station Installation Process
We make the process as simple as possible by:
Basing our advice on a comprehensive energy audit and discussion of your needs, eligibility, and potential incentives
Checking your home's electrical panel to confirm you have the space and capacity for a unit
Guiding you in choosing the right EV charging station for your home
Applying for the appropriate permit
Planning every detail of the installation so that it happens smoothly
Setting up a convenient time for installation
Working with a top team of electricians to meet all quality and safety codes
Ensuring your 100% satisfaction
Assisting you with claiming rebates for which you qualify
Commercial EV Charging
Our Commercial EV Charging Solutions
We supply electric vehicle charging station design and development for various properties, including:
Hotels
Garages
Multi-resident properties
Office complexes
Parking lots
Restaurants
Shopping malls
Speak to us about turnkey solutions to suit your needs and your budget. We ensure that our units are compatible with all-electric vehicles and adhere to the highest quality and safety standards.
Why You Should Install a Commercial EV Charger
How do these units benefit you as a business? The advantages depend primarily on the field you operate within but may include:
Being a convenient staff perk that improves productivity and loyalty at a low cost to the company
Enhancing your company's brand image
Helping you achieve your sustainability goals
The future is fossil-fuel-free; adjusting now lessens the risk of an expensive last-minute switchover
Networked EV charging is a valuable incentive to cost-conscious drivers and visitors
Hotels may use this amenity to appeal to a higher-value client
Potential tenants will view this amenity as a must-have as electric vehicles become the norm
Shoppers at malls or retailers will stay longer and visit more frequently to use these facilities
A parking garage will attract more loyal clients
Pairing these EV charging station solutions with a solar-powered carport might improve the return on your investment. Find out about the specific benefits to your organization after we conduct your free energy audit.
Which EV Solution Is Right for You?
There is no one option that we can recommend without discussing your unique business needs.
Why Work with Verde Solutions as EV Charging Station Installers?
We're one of the country's top EV charging station installers because we're:
Innovative: Our designers opt for function and style to enhance your return on investment. We work towards our sustainability goals by ensuring that your project meets your current and future needs.
Reliable: Planning is everything to our business model. Instead of relying on hype, we deliver on our promises by sticking to timelines and your budget.
Leading green energy experts: We've served thousands of commercial and business clients over the last twenty years. We hire only the best talent for our team to provide you with the best advice and service.
Add a Solar-Powered Carport to Your Charging Station
Could a solar-powered carport prove a solid investment to go along with your electric vehicle charging stations? Let your Verde Solutions consultant work out if the financial incentives make it worth your while.
Contact Verde Solutions for Your Free Energy Audit Today
Does it make sense for you to invest in EV charger installation? Contact Verde Solutions for your free energy audit to find out. Your consultant can then discuss the costs of EV charging solutions and whether you'll benefit through installation in the long term.