Does Solar Power Make Economic Sense For Businesses In Chicago?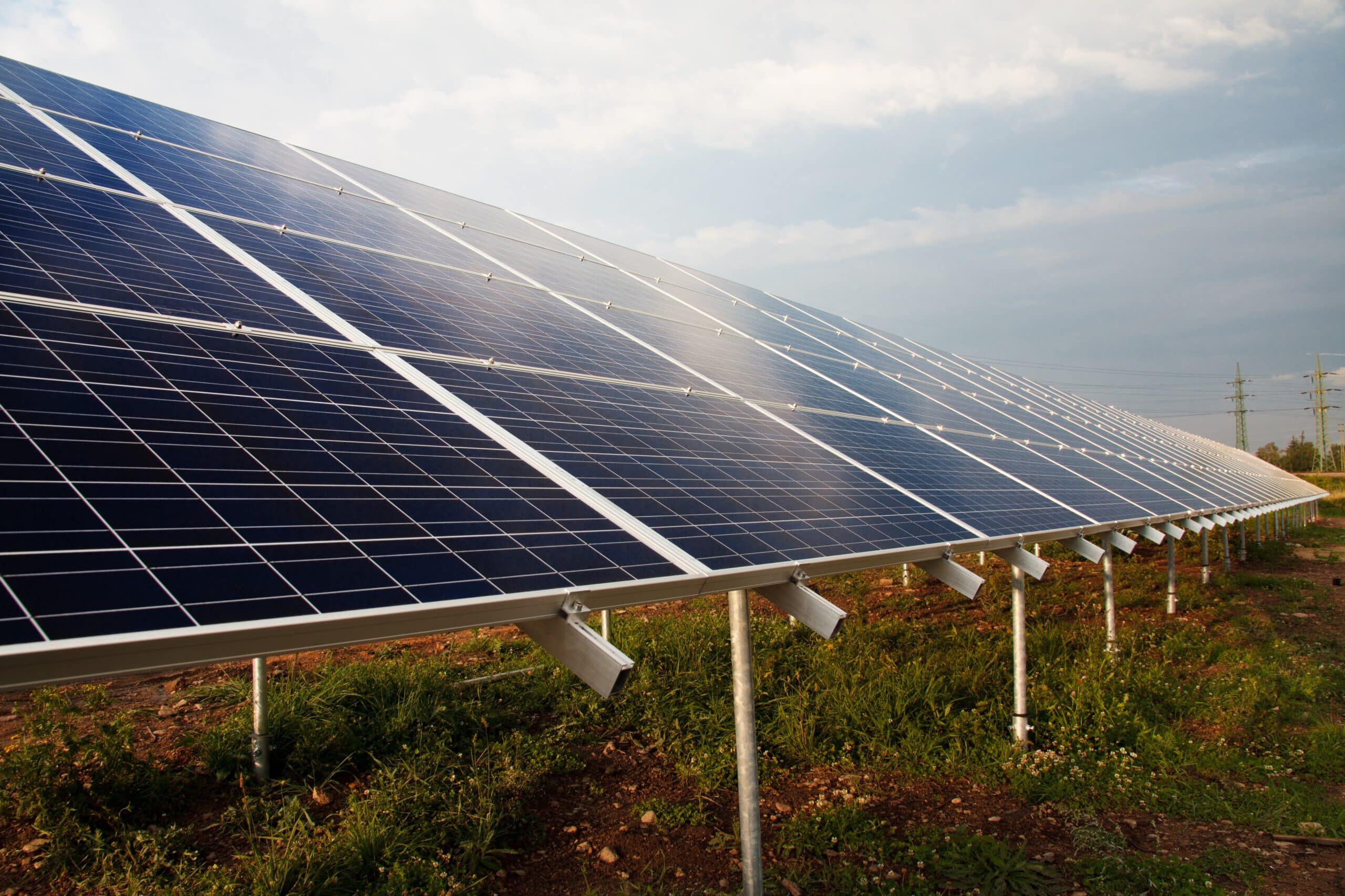 You might think that since Chicago is so far north it wouldn't be an ideal candidate for solar power. But the remarkable thing about modern solar panels is their ability to produce energy and put it to productive use, even at northern latitudes.
Solar technology has evolved significantly in recent years, with the efficiency of solar panels rising (even in cloudy conditions) and the price plummeting. It all adds up to a surprisingly compelling value proposition for firms operating in Chicago and the wider state area.
It wasn't long ago that some would argue that solar power would never make financial sense. The cost of the panels was just too high. The energy output was unpredictable which didn't make solar a practical technology for anyone other than the most cash-abundant firms, like Apple and Google.
But then things changed.
The price of solar panels has dropped exponentially making them much lower than even the most optimistic of agencies predicted a decade ago. The cost of solar is now equal to that of coal in many parts of the United States, something which would have seemed impossible only ten years ago.
Are Solar Panels A Good Investment For Businesses In Chicago?
With the price of solar falling so precipitously, it now makes economic sense for companies to investigate in this energy source as a potential means of reducing their costs. Chicago isn't the sunniest or warmest part of the United States, but even so, it still offers excellent conditions for effectively implementing solar technology.
The Appraisal Institute, sponsored by the U.S. Department of Energy, recently surveyed the suitability of different regions of the United States for solar panel implementation. The Institute developed a scoring system called the "Sun Number" designed to offer firms and homeowners a quick metric for how good their local area is for generating solar energy.
A Sun Number of 75 or more, according to the agency, means that a building has "good" potential to generate a return from solar solutions. Chicago came out quite high with a score of 80, just behind Columbus, Ohio, meaning that businesses should see a good ROI with solar.
The Residential Market In Chicago
The residential market for solar services already sees the benefits of solar technology. With a wide range of energy finance solutions available, the market has opened up dramatically in the last few years.
Part of the rise in solar installations in the residential market has been driven by the desire to be more eco-friendly and achieve lower long-term energy costs. But part of it also comes from the effect solar has on property prices.
On average, residential homes with solar panels are more likely to be appraised higher than homes without panels. The Appraisal Institute found that homes increased in value by $3,780 for every kilowatt of solar power installed.
Can Businesses In Chicago Benefit From Solar Power?
Germany is one of the world's solar energy leaders. But if you look at the amount of solar energy that the country can generate in terms of kWh/m2 per year, it's surprisingly low compared to the Midwest. In general, Chicago and other areas of the midwest can generate aroun 1600 to 2000 kWh/m2 per year in energy, whereas the figure in Germany is around 50 percent ldower.
Companies in Chicago need to recognize that the Midwest is not a dark place that is unsuited to solar panels. But instead, it is a place that offers the same opportunity as a country like Spain and Italy that are traditionally considered bright, warm and sunny year-round.
Cities in the Midwest, like Chicago, Rapid City, and Bismark, have the same or greater solar resources as Barcelona, Spain, and San Antonio, Texas. The Midwest is a sunny-enough place and when it comes to solar, light is what matters, not heat.
With that being said, it's not surprising that Chicago set a public goal for 100 percent clean, renewable energy by 2035. So far, it's the largest city in the US to commit to renewables.
Chicago also wants to make public transportation system fossil-fuel-free, with the city Transit Authority promising that it will completely electrify all buses in its fleet by 2040. The Sierra Club now places Chicago as a member of its Ready For 100 campaign.
Businesses need to take note of this trend. Not only can solar help Chicago become a renewable energy city, but it may also help businesses in Chicago save money.
Can Businesses Save Money With Solar Power?
All of this sounds great in theory, but if solar energy doesn't offer real, material benefits, then few businesses will choose solar solutions in Chicago. Where's the evidence that it's cheaper?
It's estimated that the average commercial property owner can make a monthly saving of nearly $1,500 when they switch to solar. Right now, the average business pays more than $1,950 in energy costs per month when using traditional sources of energy. But survey says that this number decreases by at least $500 a month after moving to solar solutions for industries.
Another thing to note is that the marginal cost of supplying solar energy is negligible. Once businesses pay up front for the system, the cost of providing an additional unit of energy is minimal.
There is also a wide range of energy rebates and incentives firms can benefit from. Commercial owners with newly installed systems may be able to benefit from a Federal tax credit.
Companies are allowed to deduct up to 85 percent of the cost of their solar investment as depreciation, therefore lowering their profits and tax liability. And finally, solar power systems are virtually maintenance-free. There are no moving parts and no need for regular servicing.
Can Energy Financing Help Smooth The Transition To Solar Power?
Not all businesses have the resources to buy a new solar power system up front. But they still want to experience the cost-saving benefits that it offers. A full service energy solutions firm in Chicago, Verde Solutions, provides a range of attractive financing options and plans. With a financing package, you can get a tailored solution for your business, without having to provide the capital investment up front.
If you don't want to manage the accounting process yourself, you can get one of our consulting experts to do it for you. There's no need to dedicate in-house staff to understanding tasks like IRS deductions and investment tax credit processes: you can get Verde Solutions to do the lot.
We want to make it as easy as possible for businesses in Chicago to set up new solar panels and start benefiting from the cost reductions today. You can visit YouTube to see how our team at Verde Solutions created an impressive solar installation in a short amount of time, hooking one of our clients up to an unlimited, clean, and virtually free source of energy.
About Verde Solutions
Verde Solutions is full service, energy efficiency consultant firm founded on three main principles; Innovation, Sustainability, and Efficiency. At Verde, we create value for our clients and communities by providing innovative energy efficient solutions. By reducing energy use and utilizing renewable energy, we lower costs and set a sustainable path for the future.