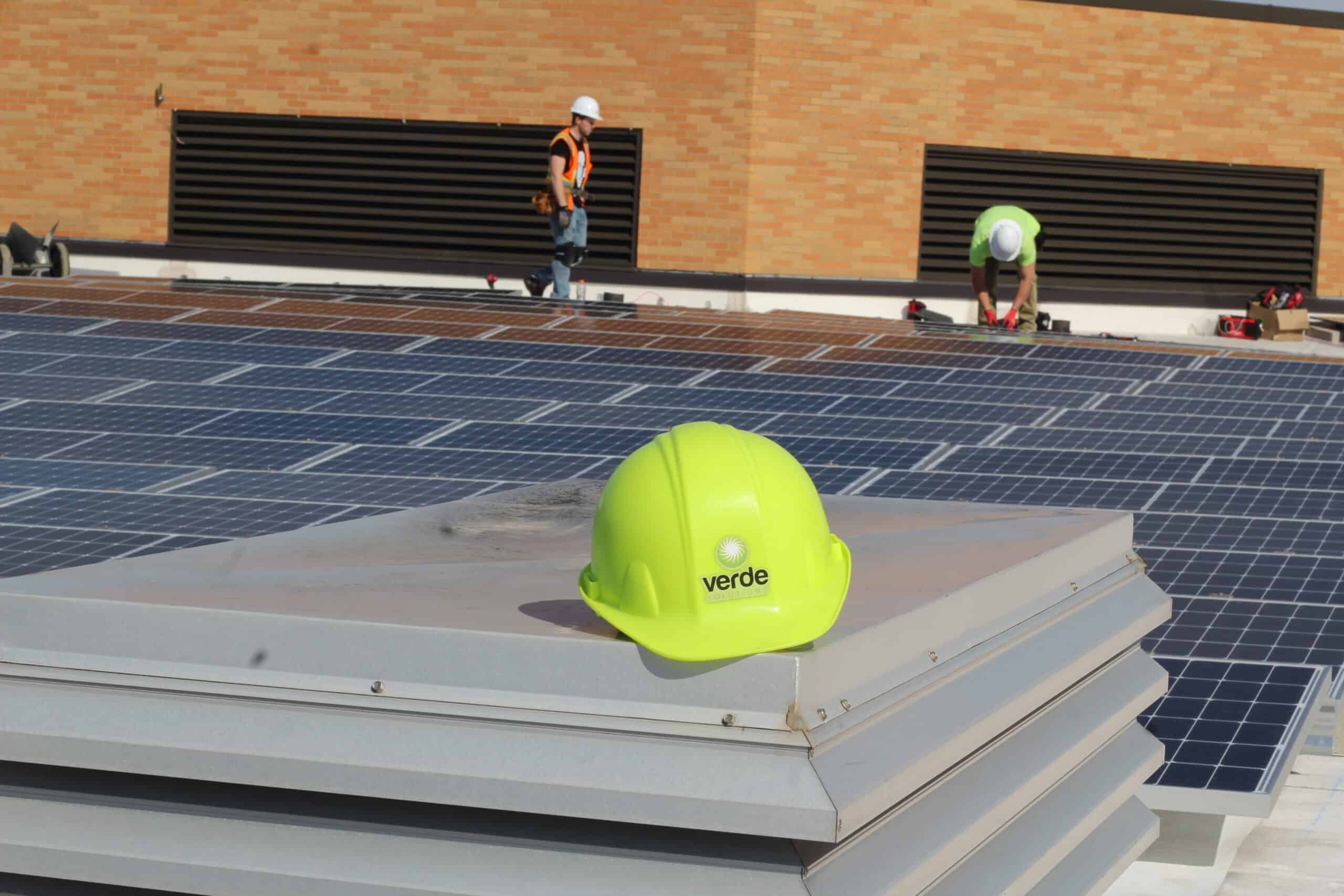 Last September, Governor Pritzker signed critical energy legislation to decarbonize the energy sector in Illinois. This bold initiative puts Illinois on the path towards 100% clean energy by 2050 and offers Illinois citizens, businesses, and governments opportunities to save on utility bills. In particular, I like that the legislation addresses equity issues and seeks for all Illinoisans to benefit from the renewable energy economy.
As a lifelong resident of Illinois and founder and CEO of Verde Solutions, a full-service clean energy development company based in Chicago, I've seen first-hand the advantages and long-term cost savings from renewables.  Sure, as you would suspect, I put it on my home and am loving the fourteen-dollar ComEd bills in the summer, but it's what the panels represent.
The solar panels show everyone who sees them a clear direction away from fossil fuels and into the future. This landmark legislation helps set Illinois apart as a leader in the clean energy movement by phasing out our dependence on coal and natural gas-fired power plants.  Of course, solar and wind are NOT the end all be all for energy in Illinois, but it is a huge move forward for long-term skilled careers and cleaner local communities.
Now, about 9 percent of our power is generated from renewables, but the bill plans to ramp that up to 100 percent by 2050. So we need to roll up our sleeves and get to work to meet these ambitious targets. Thankfully, the Illinois Clean Energy Jobs Act provides a funding mechanism for the next nine years to make this happen and dramatically reduces the cost of solar electricity through incentives called Solar Renewable Energy Credits (SRECS).
The state pays solar energy adapters UPFRONT for the fifteen years of solar production. This upfront state sponsored incentive, combined with the Federal Investment Tax Credit (currently 26% of gross project cost), Federal Bonus Depreciation and the utilities Smart Inverter Rebate Programs, solar just makes financial sense for most Illinoisans.
The Illinois Adjustable Block Program (ABP), a state-administered solar energy incentive program, was launched in early 2019 but quickly exhausted its funds. However, the Illinois ABP has recently reopened, thanks to the clean energy bill signed by Governor Pritzker on September 15th 2020 at the Chicago Shedd Aquarium surrounded by many of my fellow brother and sister renewable energy nerds.
At Verde Solutions, we had dozens of clients waiting for this landmark bill to get signed because with the SRECs, the CFO's and accountants of businesses or municipalities have a hard time arguing why not go solar.
A great example of a company that jumped on this program early is K.R. KOMAREK Inc, a machine manufacturer based in Wood Dale, Illinois. They installed a solar energy system that will save an estimated $1.6 million in energy costs over the lifespan of the system from just 850 solar modules on the facility's roof. In addition, because KOMAREK can take advantage of the Illinois ABP and several other solar incentives, the project is projected to pay for itself in savings in less than three years. Click here to read the full press release announcing the project.
Unfortunately, 2021 was a year of rampant inflation, and businesses have encountered numerous challenges, such as supply chain shortages and an unknown labor market. Therefore, having some relief on energy bills is critical and can help Illinois businesses to thrive.
As an approved vendor of the Illinois ABP, Verde Solutions helps municipalities and businesses receive solar energy incentives, dramatically boosting the internal rate of return on projects. Moreover, we do it all in turnkey fashion, from assessment, design, financing, engineering to construction and commissioning. As our name implies, we are here to provide solutions for a greener world.