Top 5 Reasons Why You Should Replace Your HVAC and Furnace System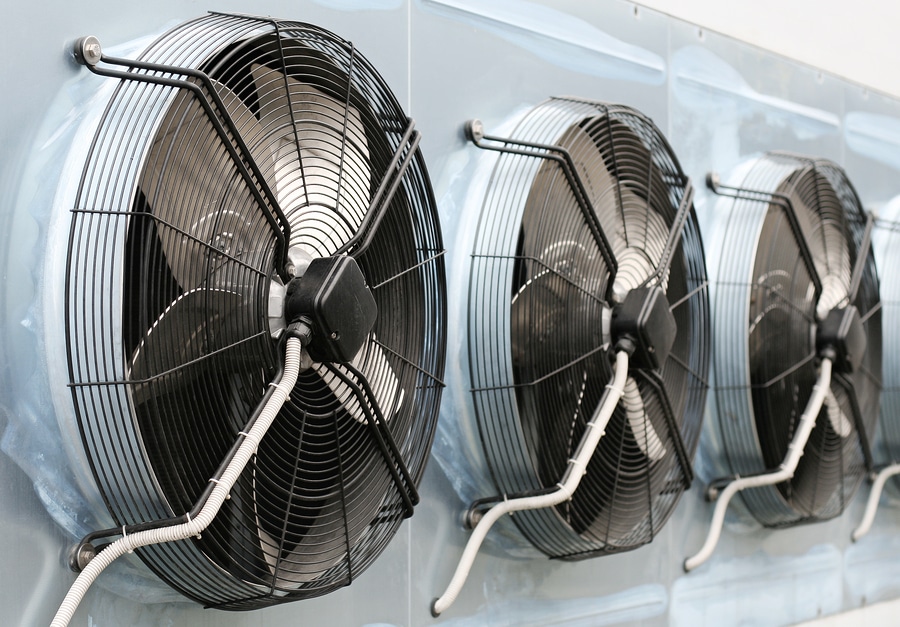 September is drawing to a close and Fall is well and truly upon us all. This means being wrapped in winter wear on the way to work, donning gloves for the commute and wrapping up with scarves. If there's one place that you shouldn't have to wrap up, it's at the office. Why? Because you can turn your AC over to its heating capabilities, with a heating system that's ready and willing to tackle another long, cold winter. Right? Right.
Except, what if your HVAC has blinkered over the summer months and the switcharoo over from cooling to heating is the straw that broke the heating, ventilation and air conditioning's back? This is the bit that you start looking for for a reputable HVAC solutions company to get it replaced.
What is HVAC? What does it do?
If you've never referred to it as such before, HVAC stands for heating, ventilation and air conditioning. These nifty little devices can be used in the office and the home, but it's very common to have them in business premises and commercial buildings. It's the machine high up on the wall of your office that cools the office when it's hot and warms it up when it's cold outside. It helps your office and general business premises to maintain temperature, humidity, pressure and air flow for the area. If the HVAC isn't performing correctly, it's going to be a significant drain on your energy resources as a business. The harder it works, the more it will cost you, and it's now that you should start thinking about a replacement for yours.
When you should replace your HVAC?
There are many signs that your HVAC is on the way out, but it's commonplace for some to rinse it as far as it'll go in the name of saving money. Here's the thing, though – refusing to replace your HVAC is going to end up costing you more over time, and energy efficiency consultants can run why down for you! In the meantime, check out these reasons that you need to replace yours:
1. Age of Your HVAC –
One of the biggest things that affect the lifespan of your HVAC is its age. Not every HVAC is created equal in size and run hours, and not every HVAC is in the same temperature, which can affect the life of the unit. The Chicago temperatures, for example, plummet in the winter, which means that your HVAC solutions may stop solving your problem. Equipment efficiency drops the longer time goes on, so you're going to notice your comfort levels go down if you leave it for too long.
2. HVAC's Constant Repairs –
You may baulk at the cost of a new HVAC, especially if your business is on a shoestring budget. However, what will cost more is paying for repeated repairs over time. Upgrade and save your money on your system as well as the money that you are spending on your energy consumption. You should book your replacement especially if your repairs are costing more than half of a new HVAC.
3. Increased Energy Bills –
You're watching your energy bills increase, and you have no idea why. Well, a broken HVAC or an old one could be the answer. Energy efficiency is a big deal, so make sure that you keep up with replacements
4. Temperature Imbalance –
When your business has some meeting rooms and offices colder than others, you can look toward your HVAC to place blame. When you're dealing with different temperatures throughout the office, you need to think about the comfort of your staff.
5. Noise & Dust of HVAC –
For the most part, an HVAC should be quiet or with a low hum to indicate that it's on. When it starts to make a racket, it's safe to say that there are broken parts on the inside that need replacement. The other thing to watch out for is a fine layer of dust all over your home or office – sputtering dust is not conducive to good business practice, so let's avoid that by thinking about your HVAC solutions.
Verde Solutions is a full-service energy consulting firm that assists companies who wish to go a little greener. They have a leading role in the design and engineering of projects of varying size and complexity. These include commercial, institutional and industrial facilities. Verde HVAC Solutions specialize in computerized controls, VAV systems and building automation systems.
Your next step is working out which HVAC solution is best for you and calling Verde Solutions for a consultation. What are you waiting for?
About Verde Solutions
Verde Solutions is full service, energy efficiency consulting firm founded on three main principles; Innovation, Sustainability, and Efficiency. At Verde, we create value for our clients and communities by providing innovative energy efficient solutions. By reducing energy use and utilizing renewable energy, we lower costs and set a sustainable path for the future.