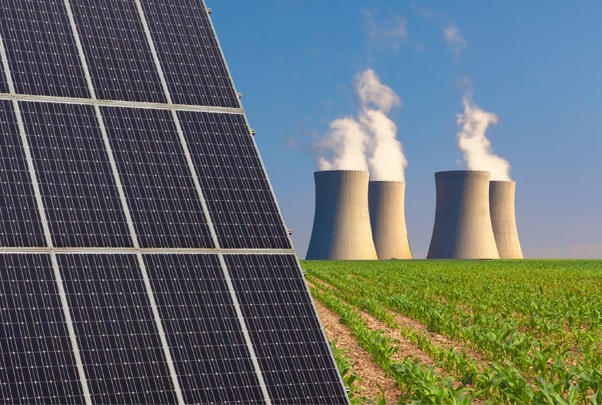 Starting in June 2022, customers in the PJM ComEd market will have a line on their monthly utility distribution invoices, "Carbon-Free Energy Resource Adjustment" (CFRA). There will be an associated usage-based credit, which in some cases will be huge.
The value of your credit will vary by season, with a higher rate in the summer months. From June to September, it will be $43.06 per megawatt hour. However, from October to May, it will be at a lower rate of $35.73 per megawatt hour, and the credit will continue through May 2023.
Last September, Illinois Governor Pritzker signed critical energy legislation to decarbonize the power sector in Illinois and put Illinois on the path toward 100% clean energy by 2050. As founder and CEO of Verde Solutions, a full-service clean energy development company based in Chicago, I'm thrilled to see this legislation leading to lower costs for customers with the CFRA.
In fact, your credit could be greater than the distribution invoice and cause a net credit on the monthly distribution invoice. However, if the utility charges are actually negative, utility customers will continue to own the credit, and it will not be netted against your supplier charges.
Keep in mind that the CFRA might be confusing when you look at your invoice because it can look like a charge, but it isn't. This is because if it appeared as a credit, it would come out of the supplier charges. However, it is supposed to be applied only to the utility charges.
Utility customers can receive a refund because they own the credit. To do this, we recommend contacting your ComEd representative directly or calling their general number. However, you can also allow the net credit to roll over for future use, but it could take some time for the credit to be exhausted.
Although there is great excitement about the CFRA, many people are wondering why it is so high. It is because the Illinois Power Authority (IPA) had an auction for Carbon Mitigation Credits (CMC). However, the current weighted average price determined in May for PY 22/23 was far above the auction price of $30 per megawatt hour. This resulted in a substantial negative value for ComEd that it must credit back to customers.
In addition, the Clean Energy Job Act will help our state ramp up the use of renewable energy through funding mechanisms that dramatically reduce the cost of solar electricity. These initiatives will help improve the Illinois business environment for corporations and non-profits by making solar energy a cost-effective and practical solution as electricity rates increase.
Verde Solutions helps municipalities and businesses receive solar energy incentives, dramatically boosting the internal rate of return on projects. We do everything in turnkey fashion, from assessment, design, financing, and engineering to construction and commissioning. Our goal is to help clients benefit from the new clean energy legislation in Illinois with lower operating costs, all while helping protect the environment.