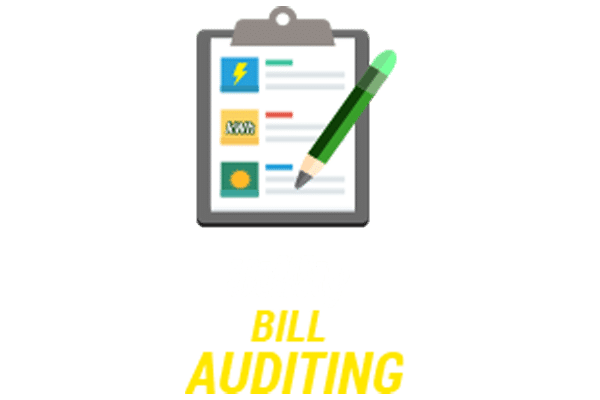 Many small businesses pay too much for their utilities at the end of each month. For those already struggling to gain an advantage in today's highly competitive market, saving on utility bills can cut costs by a significant margin.
Your business utility bills typically consist of your electric, water, cable, internet, phone, gas, trash, and internet bills. They make up part of the basic infrastructure costs of running your business.
So, what can you do as a small business owner or manager to lower your energy costs? Let's explore a few tips to lower your small business utility bills.
Invest in Solar Power To Reduce Energy Consumption
After making energy-efficient improvements to your business, consider investing in solar panels or a solar hot water system. Investing in solar alongside an electric or gas-powered system can reduce energy consumption significantly. An energy-efficient solar water heater system, for example, can cut your annual water heating costs in half.
Additional Read – Solar Power – One Of The Best Energy Solutions For Saving Our Future
Make A Team Effort For Better Energy Management Goals
Get everyone in the business engaged in energy-efficient practices. You can inspire employees to get on the energy-saving bandwagon by implementing motivating and positive energy campaigns around the office. Offering incentives or awards help motivate employees to meet energy management goals and boost office morale.
Use Data Analytics For Businesses
Performing an energy audit for your small business provides the data needed to make adjustments to lower your utility bills. With data analytics, energy professionals can assess a property's current usage and recommend the best energy-saving tips for businesses. They will spot areas for improvement and suggest more efficient technologies.
With data on your energy use, you'll have a good sense of where your business stands regarding efficiency and what actions you can take to use less energy.
Hire An Expert To Reduce Business Energy Costs
An energy-saving consultant can do more than help identify areas to save money. Energy consultants use their expertise to navigate energy clauses and renegotiate existing supplier agreements to lower your overall energy costs.
These professionals have in-depth knowledge of utility tariffs, so they know how best to help you save. The upfront expense of hiring them will soon pay itself back in lower energy bills.
Do Not Ignore the Sunlight
If your office space has abundant natural light, use it. On sunny days, you might not need to turn on the lights in areas where windows allow sufficient light in. That little energy you save by using sunlight rather than electricity goes a long way toward helping you save on your power bill.
Plug The Leaks To Save On Utility Bills
One of the most valuable tips to lower your small business utility bills is looking for where energy (heat or air conditioning) can escape. Drafts around your office leak heated or air-conditioned air, causing your system to work harder than it should. Common culprits include windows and doors, so have an energy auditor check such areas for leaks.
You also want to explore different weatherstripping options to see what works best. Also, watch out for leaking faucets or toilets. The tiniest drip can cost you quite a bit of money over time.
Use Smart Power Strips
Smart controls can lower your energy bills without the need to rewire your entire facility.
Smart power strips, for example, offer a quick and easy way to save money while making your small business a bit more energy efficient. A traditional power strip houses many devices and uses only a single outlet, but remember that plugged-in devices continue to use energy. Smart power strips detect when a device is in standby mode and cut its power off.
How You Benefit From Small Business Energy Efficiency
Money saved through energy savings and lower utility bills can directly impact your business's bottom line and improve its competitiveness in the market. Besides increased profits, improved energy efficiency enhances the marketability of products and services, particularly with environmentally-conscious consumers.
Reduced CO2 emissions also improve customer and employee comfort and enhance their experience.
Energy efficiency benefits everyone, which is why some jurisdictions provide incentives, such as tax breaks for using renewable energy. Find out if your small business qualifies for energy-efficiency programs.
Additional Read – Financial Incentives for Energy Efficiency Solutions
Key Energy-Saving Opportunities
Leaving lights on overnight, over weekends, or whenever you're closed for business wastes plenty of energy. The same goes for leaving electrical appliances on during off-hours. If possible, unplug devices and turn everything off when not in use.
Consider the following opportunities to save energy and lower your utility bills:
Switch your business' utility provider
Invest in better lighting (Energy-efficient light bulbs, motion sensor lighting, etc.)
Conserve water whenever possible
Install a programmable or smart thermostat
Lower default hot water temperatures
Put unused computer monitors to sleep
Take advantage of tax incentives and energy grants
Additional Read – Can Lighting as a Service Benefit My Business?
Building Envelope Upgrades
The building envelope (windows, roofs, and walls) accounts for a significant percentage of the primary energy consumed in a building. As such, your building envelope plays a crucial role in determining how much energy you need to heat or cool the space, the role of natural light, and the building's comfort.
You can create a more energy-efficient building by improving the performance of your building envelope. You can do this by investing in south-facing windows that absorb sunlight in winter or considering a vegetative roof.
Heating, Ventilation, And Air Conditioning (HVAC) System Upgrades
Upgrading your HVAC system can save energy, lower utility bills, and improve the quality of the air you breathe indoors. An upgrade can also extend your HVAC system's life by reducing wear and tear and increasing your property's value.
Your old HVAC system may struggle to keep your business comfortable and consume more energy than you think. Replacing your current HVAC system with a newer, more energy-efficient model can save money and lower your energy consumption.
If you plan to upgrade your HVAC system, consider an energy audit. Even the most efficient HVAC units in the market waste energy when your building has air leaks or insulation issues. Optimizing your building allows you to upgrade to more efficient, smaller equipment.
Contact Verde Solutions Today
The above tips to lower your small business utility bills offer competitive advantages you can't afford to ignore. Small businesses with tight margins and low-risk tolerance can gain from even the slightest savings in utility bills.
The energy consultants at Verde Solutions can help you figure out how to lower your small business's electric bills, water bills, and other utility costs. Call us today for a free consultation at 800-541-1137 or contact us online.