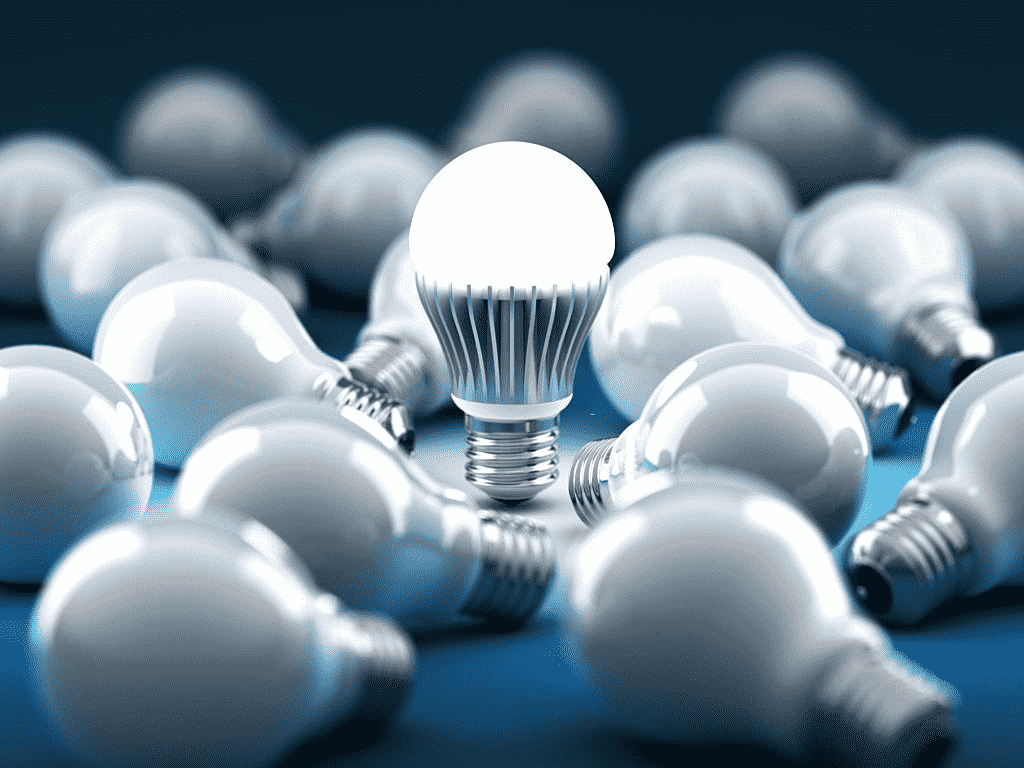 Energy-saving technologies, including LED (light-emitting diode), motion sensors, and automated timers, can quickly reduce costs associated with lighting a commercial facility. Unfortunately, coordinating the installation of these efficient components in a way that optimizes energy savings costs time and money. Lighting as a service (LaaS) takes care of both of those issues, clearing the main impediments to upgrade lighting technologies. Simply put, LaaS is a monthly lighting subscription tailored to what your business needs.
What Is Lighting as a Service?
Lighting as a Service is a turnkey lighting service subscription for commercial entities. Instead of taking on the entire task and capital outlay required to implement energy-saving lighting fixtures throughout your facility on your own, consider lighting as a service. When you subscribe to lighting as a service, you agree to pay a monthly fee in exchange for a lighting provider to take care of all of your lighting needs.
Your lighting provider will design and plan the entire retrofitting process to upgrade your facility and optimize your lighting program. They will coordinate the purchase and installation of the equipment, allowing business owners to overcome the most common impediment to upgrading: the project cost. Lighting upgrades, especially for large properties, can be expensive. Lighting as a service solves that problem by spreading the costs of adopting these new, efficient, long-lasting lighting technologies over the term of the contract. Consequently, LaaS is an easy-to-implement tool in the energy-saving toolkit with the potential to begin realizing savings as soon as the installation is complete.
After the upgrade is complete, providers will take care of ongoing maintenance, and in some cases, upgrade your lighting features again in the future. Some companies will handle the recycling and disposal of your old equipment, depending on the terms of your agreement. To cover these ongoing costs and pay for the equipment installed, you'll pay a monthly service fee for the duration of the contract.
Lighting as a service is attractive for many reasons. The most significant pull for those who choose to subscribe to these services is that you can realize the energy-saving benefits of new technology without incurring the steep lighting upgrade costs usually required to take on a project of this size. In some cases, the energy savings from the new, efficient technology may be more than enough to cover the monthly expense of LaaS.
Additional Read: 10 Ways LED Lighting Can Reduce Your Costs And Increase Savings
Transition to More Efficient Lighting With LED Lighting Retrofits
Most projects involve LED lighting retrofits to make the transition to more efficient lighting as simple as possible. Retrofitting entails upgrading the lighting while keeping the original fixtures intact. Placing new light bulbs into existing fixtures saves time and money, making an LED install a simple, brief undertaking. The cost of retrofits is lower than replacing the lighting systems already in place from the ground up.
Can LaaS Benefit Your Business?
Can you benefit from a monthly expense that may be cash flow positive from day one? Are you convinced of the energy-savings that could be realized from upgrading your lighting system for maximum efficiency? Are you concerned about putting the design for an upgrade together or worried about covering the cost of the project?
If the answer to any or all of these questions is yes, then lighting as a service may help your business. LaaS is particularly appealing because it lets you realize all of the energy-saving benefits without the high upfront costs or the hassle of coordinating anything. The service provider will manage and maintain the lighting for your facility. The best part is that the amount of money that you'll save by having more efficient, energy-saving lighting can often more than pay for the monthly service costs right away.
What Are The Pros And Cons of LaaS?
Pros:
No Huge capital investment: The most significant barrier to upgrading lighting systems is often the upfront capital required to undertake the project. LaaS eliminates that hurdle so that you can begin a lighting installation right away. Instead of the initial payment, the equipment costs will be spread across monthly payments during the contract period, freeing up capital for other things.
Energy-saving: You start saving money as soon as your lighting installation is complete. The costs to operate your facility will decrease immediately with more energy-efficient technology in place so that the project is cash-flow positive right away. As a bonus, the added efficiency makes your operations more environmentally friendly.
Turnkey: LaaS providers, depending on the terms of your agreement, can manage the entire process, saving your organization valuable time. They can coordinate installation, perform scheduled, routine maintenance, and, if your contract specifies it, be responsible for upgrading your facility to future technology. This service frees up valuable time from those who manage and maintain the facility.
Current technology: If your provider offers this feature, you can pay a bit more each month to make sure that you'll always have the most up-to-date lighting technology. As advancements are made, they'll upgrade your lighting since you've purchased that additional protection in advance.
Maintain Compliance: Lighting providers must know their business, and they're required to stay up to date with local and federal building codes. With lighting as a service, this is one less thing for you to worry about.
Cons:
Monthly Fee: For the life of your contract, you'll be required to pay the monthly subscription fee.
Monthly costs: With lighting as a service, your net monthly expenses may be reduced thanks to significant energy savings. However, since you still pay that monthly fee, the reduction is less than what you would realize if you were to undertake the entire project and count all of your savings right away.
Interest and Fees: Lighting as a service incorporates an element of financing. Ultimately, you'll wind up paying the higher cost to account for interest and fees incurred under your contract than if you paid for the upgrades outright.
The Future of LaaS
Lighting as a service will continue to grow exponentially because it offers a viable solution to so many different parties. Business owners win by getting the assistance that they need to adopt energy-saving equipment quickly. Lighting service providers, including several manufacturers, are invested in making lighting as a service attractive so that they remain profitable in the face of declining long-term sales. Global LaaS revenue is expected to increase from a nearly $663 million market to almost $2.6 billion by 2026. Almost half of that revenue is expected to come from companies in North America.
Lighting as a service is the natural evolution of the lighting industry. As lighting technology continues to improve, the industry is facing two challenges of its own, which are both contributing to the explosive growth of lighting as a service. First of all, lighting technology, like LED lighting, is in high demand. As production has increased and continued to become more efficient, the cost of lighting technology continues to decrease. This dilemma is compounded by the fact that these new bulbs, which can have five, ten, or even fifty times the lifespan of the devices that they replace, are lasting even longer. LaaS keeps lighting companies relevant and in business.
As long as the demand for more energy-efficient lighting is in place, expect lighting providers to continue expanding the breadth and value of their services as they innovate to capture a viable market. This dynamic makes it a great time to consider pursuing lighting as a service for your own business.
Finding A Lighting Provider For Your LaaS Project
LaaS will continue to be a popular alternative for business owners who want to take advantage of efficient lighting practices without any of the difficulty or expense that is typically involved. If you decide to procure lighting as a service, consider enlisting the services of an energy-saving consultant. They can help you determine the best course of action as a part of your comprehensive energy management strategy. These professionals can help you negotiate the best terms to suit your situation so that it complements all of the other steps that you take to save energy and reduce costs.
An energy-saving consultant can help you sift through the local providers and steer you towards the best fit. Here at Verde Solutions, we have constructed a vast network of energy partners who are committed to helping our customers use their energy efficiently, save money, and simultaneously reduce their environmental impact. LaaS is a handy tool to begin realizing swift, significant savings from retrofitting equipment without the capital outlay that deters so many.
Placing your lighting concerns into the hands of an energy consultant is not something that we take lightly. We will work hard to help you craft a sustainable, all-encompassing plan to reduce your energy needs for the future. Harness our experience to help guide you towards a holistic solution that includes lighting as a service. Feel free to reach out to us at Verde Solutions for help with finding the lighting as a service provider for you.
About Verde Solutions
Verde Solutions is full service, energy efficiency consultant firm founded on three main principles; Innovation, Sustainability, and Efficiency. At Verde, we create value for our clients and communities by providing innovative energy-efficient solutions. By reducing energy use and utilizing renewable energy, we lower costs and set a sustainable path for the future.